This year FIDI conference is cancelled.
Welcome to the "Local public finance and financial management: EU challenges",
3rd Conference of the FISCAL DIALOGUE
The exchange of expertise between the public, fiscal policy makers and academics is a way to increase the efficiency of public finances and an initiative for further development of theory and research in this area. The Fiscal Dialogue organizers intention is to create a platform for creative communication. The third year of our annual conference, the Fiscal Dialogue cycle, follows the tradition of this continuous exchange of views.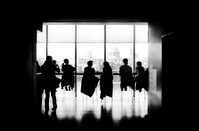 Decentralization and in particular fiscal decentralization is one of the main topics of the European Union and the Council of Europe. European local self-governments and local governments manage billions of euros.
It is therefore very important to start a discussion of academics, researchers, experts, legislators and, public professionals on the key issues of local public finance management in terms of European policies from theoretical and practical aspects.
Politicians, representatives of local authorities, research and academic communities, and university students are invited to participate in this debate.
Date: November 22, 2019
Venue: Karmelitská 529/5, Praha 1
Duration: 8:30 - 15:00
---
Scientific committee:
Chairwoman:
Bojka Hamerníková, College of Regional Development and Banking Institute - AMBIS, a. s.
Members:
Agniezska Alinska, Warsaw School of Economics, Poland
Klára Major, HETFA, Research Institute and Center for Economic and Social Analysis in Budapest, Hungary
Hrvoje Šimović, University of Zagreb, Croatia
Juraj Nemec, Masaryk University, Brno, Czech Republic
Marta Orviská, Matej Bel University, Slovak Republic
Lucie Sedmihradská, University of Economics in Prague, Czech Republic
Romana Provazníková, University of Pardubice, Czech republic
Milan Jan Půček, College of Regional Development and Banking Institute - AMBIS, a. s.
Michal Plaček, College of Regional Development and Banking Institute - AMBIS, a. s.